SOLAR POWER INSTALLATION IN off-grid REMOTE SETTLEMENT
The client runs a successful hotel and spa in the mountains of Greenland where there is no Grid-Power supply. The installation of a complete solar system means their guests enjoy noise-free, pollution free energy all year round.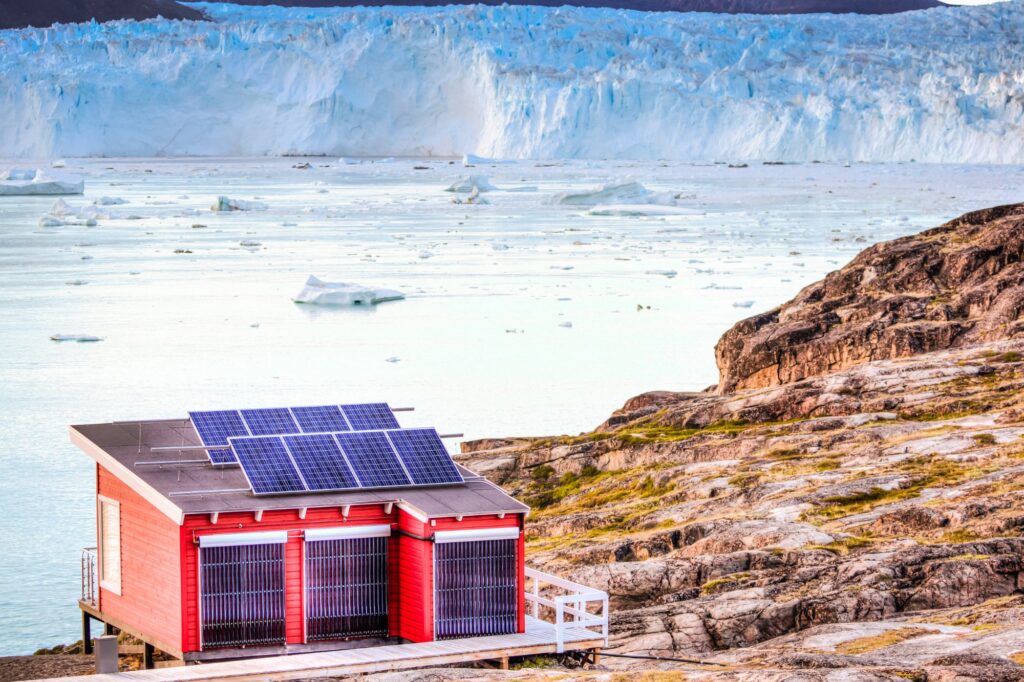 all the necessary amenities without the pollution
The Solar panels powers their cabins as well as their on-site restaurant. In the cafe alone, the electricity generated is enough to carry three freezers, a refrigerator, an extractor hood, lights, water purification, alarms, a satellite phone and more.
The location has been classified as a world heritage site with its views of the famous Glacier. The Hotel is proudly a sustainable project and as part of their efforts to reduce CO2 and preserve the environment, their electricity is generated by solar power.